Achieve efficient and secure access management with identity governance practices. Enhance visibility, enforce policies and streamline user provisioning for improved security and streamlined operations.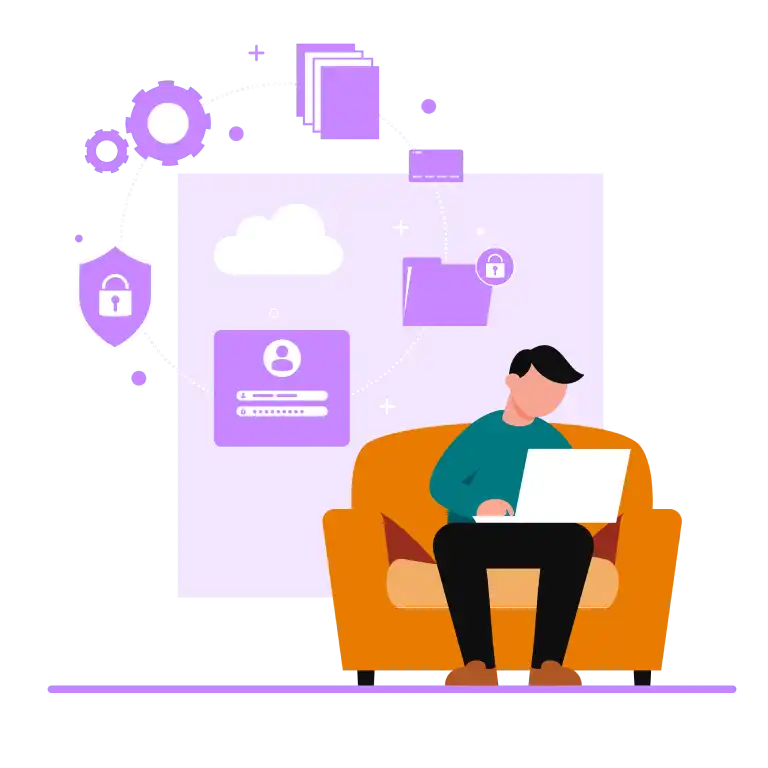 Organizations struggle with efficiently managing and securing user identities and access rights across multiple systems. Manual processes, lack of control and limited visibility result in security risks, compliance issues and operational inefficiencies
Identity Governance solution offers a robust framework to tackle these challenges. Gain visibility into user access, enforce policies and proactively mitigate risks, ensuring a strong and streamlined identity governance environment.
With Identity governance strike a balance between your organization's security needs and employee productivity by bringing productivity and the right processes in place
Streamline global administration, enhance onboarding process, minimize complexity and reduce overall costs, ensuring a competitive advantage.
Implement automated access request and approval workflows to streamline the process, enhance efficiency and ensure proper authorization for resources, promoting effective resource allocation along with security.
Generate comprehensive audit along with compliance reports to ensure regulatory compliance, track user activity, detect potential security breaches and facilitate timely remediation, enhancing transparency and accountability.