Privileged Access Management
Secure your sensitive data with ease - PAM solutions offer complete control over access permissions, protecting your business from potential threats.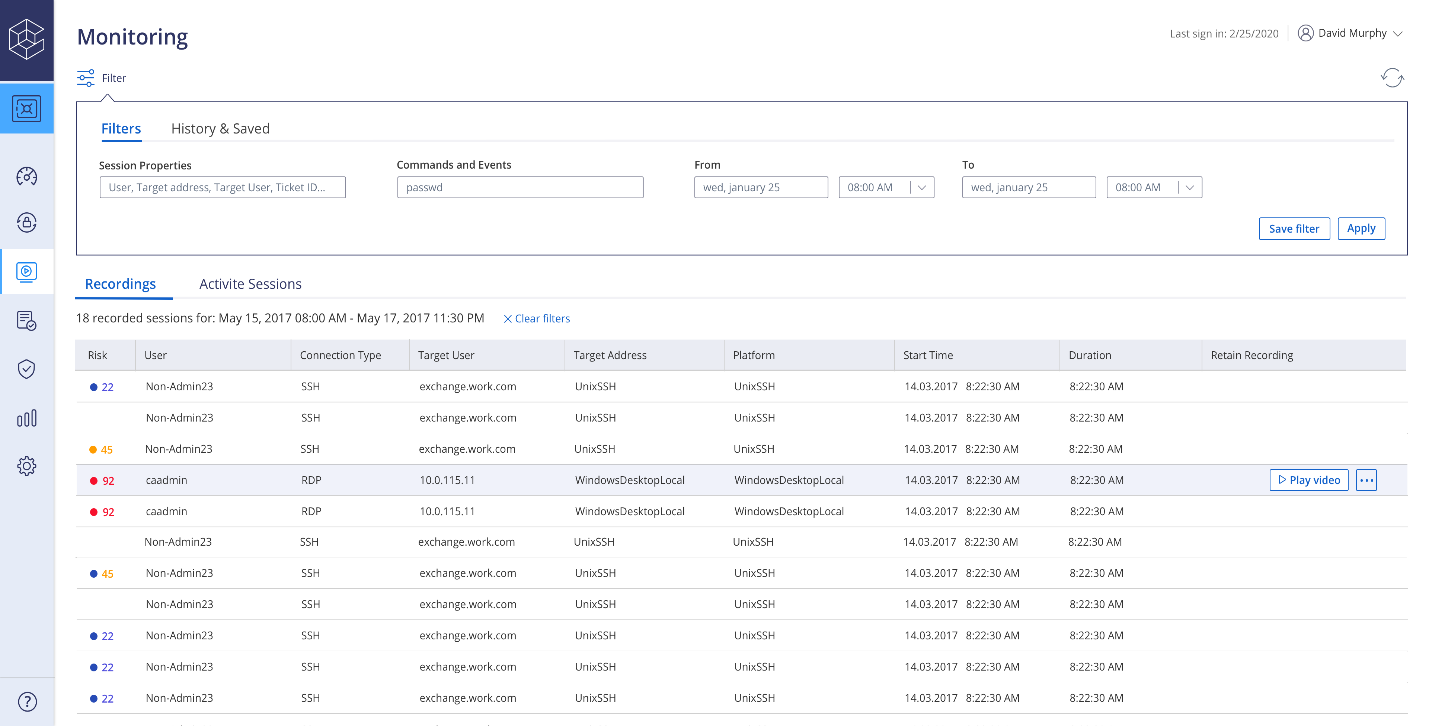 The lack of a PAM solution can leave organizations vulnerable to security breaches and insider threats, resulting in potential financial loss and damage to reputation.
Privileged Access Management (PAM)
 provides a condensed attack surface, reduces malware infections, enhances operational performance, eases compliance requirements, and satisfies cyber insurance requirements, making it an essential tool for protecting against internal and external security threats. With PAM, organizations can implement privilege management best practices and achieve comprehensive cybersecurity protection, reducing the risk of cyberattacks and increasing overall system security.
Take control of your organization's security and minimize the risk of cyberattacks with Privileged Access Management (PAM) – the comprehensive solution to protect against internal and external threats.
To enhance security and simplify management, administrators can use the centralized policy management system to configure policies for password complexity, password rotation frequency, user access control and more. The system's automated password rotation feature strengthens security by eliminating the need for manual processes. It also automatically discovers and onboards privileged credentials and secrets used by both human and non-human identities.
Secure access to business resources is critical for protecting sensitive information. To achieve this, the tool implements context-aware Adaptive Multi-Factor Authentication and Single Sign-On to validate privileged users and ensure secure access.
Facilitates safe access to your Privileged Access Manager for both external vendors and remote employees, regardless of their location, without the need for VPNs, agents or passwords.