Lifecycle management solution automates and simplifies the processes associated with onboarding and offboarding users, assigning and managing access rights and monitoring and tracking access activity.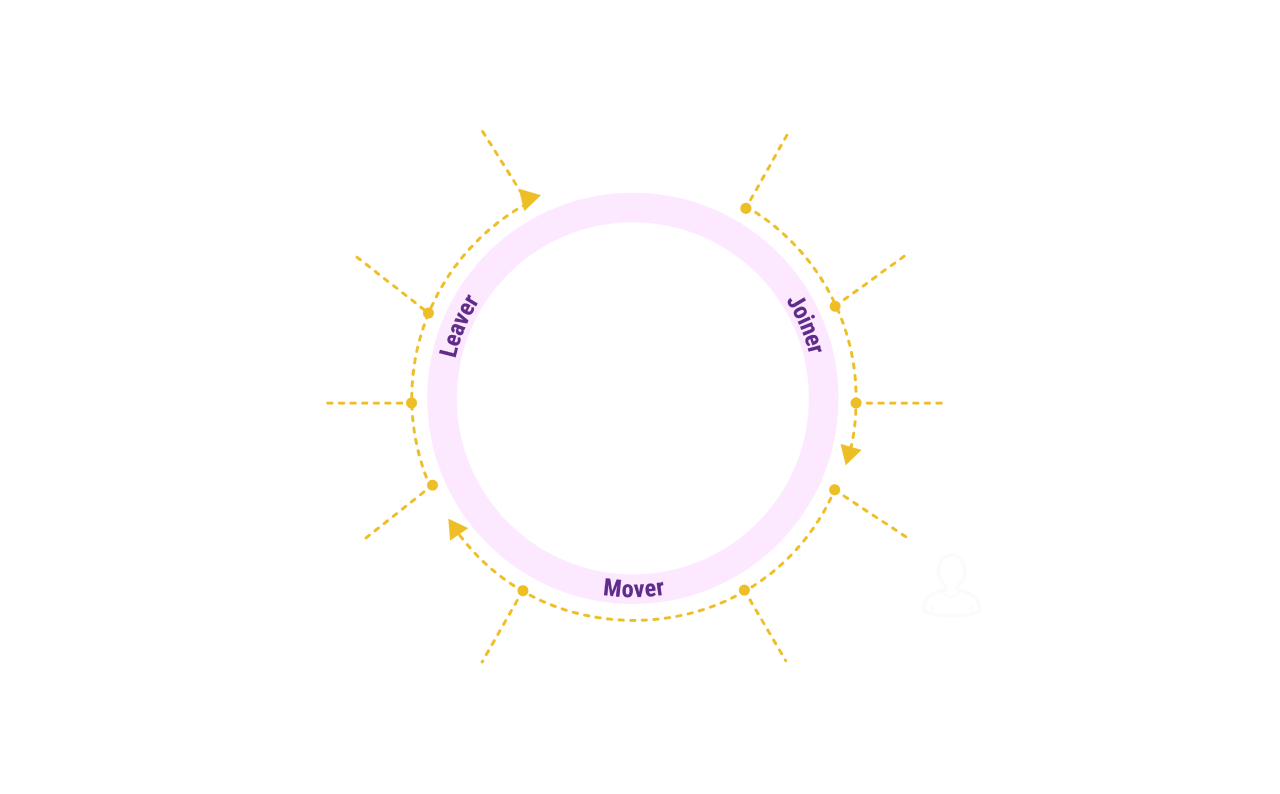 The lack of a security lifecycle management framework results in
inefficient, manual processes to provision new users and manage their privileges. It leads to heightened risks, insufficient protection of systems and data, non-compliance with regulations, and difficulties in responding to security incidents, emphasizing the need for its implementation to ensure comprehensive organizational security.
Identity Lifecycle Management helps establish a robust and automated system 
for granting and revoking access to applications and IT services based on predefined roles and policies. This helps streamline access management, reduce manual effort and enhance security within your organization.
Optimize Lifecycle Management with Automated Provisioning and Streamlined Entitlements
Ensure that users have the appropriate level of access to the cloud applications they require, based on their designated roles, without the need for manual intervention by implementing policy-based provisioning.
By leveraging a cloud directory, you can effectively manage user access entitlements within applications by assigning roles to the relevant user groups. This enables precise control over access permissions, ensuring that users are granted appropriate privileges based on their assigned roles.
By implementing a user lifecycle process with non-repudiation, it means that every action or event related to the user's lifecycle (such as creation, modification or deletion) is securely logged and timestamped. This ensures that there is a reliable record of each transaction, making it difficult for anyone to dispute or deny their participation or responsibility.